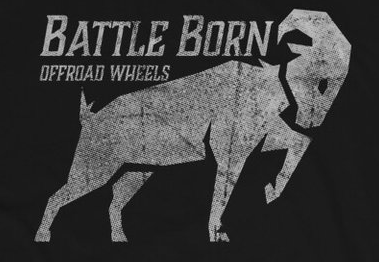 Gatekeeper | Off-Road Beadlock | Black
| | | | |
| --- | --- | --- | --- |
| Part # | Size | Bolt | Back Space |
| GK17954535BB | 17x9 | 5x4.5 | 3.5 |
| GK17954545BB | 17x9 | 5x4.5 | 4.5 |
| GK1795535BB | 17x9 | 5x5 | 3.5 |
| GK1795545BB | 17x9 | 5x5 | 4.5 |
| GK17965535BB | 17x9 | 6x5.5 | 3.5 |
| GK17965545BB | 17x9 | 6x5.5 | 4.5 |
| GK17986535B | 17x9 | 8x6.5 | 3.5 |
| GK17986545BB | 17x9 | 8x6.5 | 4.5 |
| GK179817045BB | 17x9 | 8x170 | 4.5 |
We are currently back-ordered on the following 3 sizes. We expect to have more available toward the end of January.
We are taking back orders now for these 3 however. The sell-out risk is high.
8x6.5 | 3.5 back space

5x5 | 3.5 back space

5x4.5 | 3.5 back space
The Gatekeeper beadlock will get you through the gnarliest of trails, and not break the bank.
The classic style steel beadlock wheels are made with 32 bolt out beadlock rings, that clamp tight to the tire bead, with grade 8 bolts.
The Gatekeeper Beadlocks are built by off-roaders, for off-roaders. Created from a passion for off-roading and exploring the wilderness, the owners of Battle Born 4x4 saw the need for a quality and affordable wheel, and this is the epic beadlock they produced. At these prices, sell-out risk is high.
For off-road use only
May need universal TPMS for some applications.
When placing your order, be sure to choose the correct wheel option from the drop down menu for your specific specifications. If you need let us know. – (RoR).